I am a "homebody". Place is important to me. I know light-footed travelers, people for whom "Home is where I hang my hat," or more sentimentally, "Home is wherever the people I love are." Home is both of those things to me - a place to put my things, a place to love and be loved - but there it is, in both those definitions - a place. Home is the place you belong. The place where your roots are nourished. The place where your roots are. I am a person who needs a place to put down roots.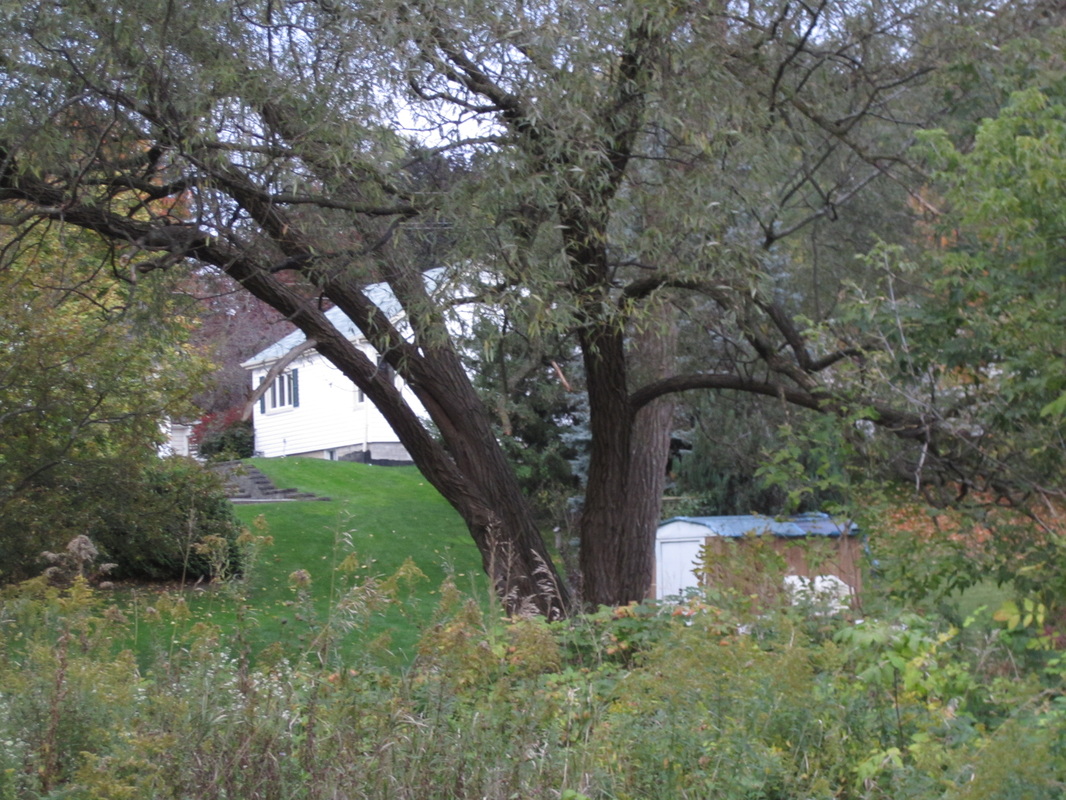 So it's no surprise that so many of my childhood memories are of a tree. This tree. It grew beside a stream in the fields behind the street my house was on.

I grew up under this tree. In the summer, I climbed it, and built dams and caught frogs in the stream beside it, and picked wild strawberries and played with my dog in the fields around it. In the winter, I skated there, and built snow forts. I ran to my tree with all my childhood upsets to sit alone under it, until the sight of the sun in it's branches and the sound of the wind rustling its leaves eased my hurt or anger or sorrow. It never failed to entertain or comfort me, this tree.

I spread my wings and went off to university; and when I graduated, I spent three months backpacking around Europe. It was a difficult, sometimes lonely, but often exhilarating trip, and I have never lost the love of travel it engendered.

Nor have I ever forgotten coming home again, and sitting at the kitchen window with a cup of hot tea, watching an early snowfall, silent and pristine, float through the air and settle over the fields and tree that were so much a part of me. I grabbed a pen, and a piece of paper, and I wrote this poem, which sums up, for me, the difference between wings and roots.

FAMILIAR FIELDS

My travels are a dream
that held me
fitful and unresting
through the night.
The countries I have seen,
the castles and cathedrals
of the world,
are photos out of focus
in the sudden clarity
of snow
falling on familiar fields.